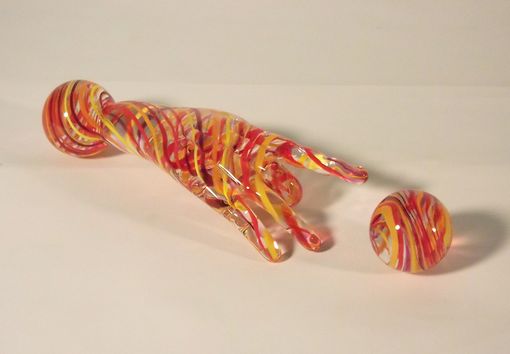 The Red Marble Shooter is one of a set of four hand sculptures shooting marbles that I created to pay homage to
marble players and collectors.

The hand and matching marble are made from the same big blob of glass,- individually hot sculpted by American Master glassblower Edward T. Schmid in his studio in Bellingham, Washington.
Each piece is signed, dated and catalogued by the artist.
Dimensions: The hand measures 8 1/4" long by 3" wide,
the matching marble is 1 13/16" in diameter.