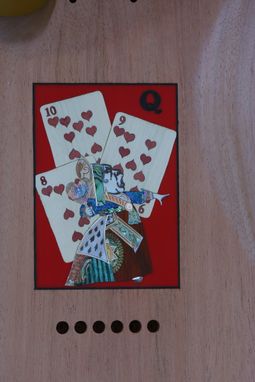 This customer wanted an Alice in Wonderland theme on a custom built electric guitar. There was enough space on the back for a detailed version of John Tenniel's menacing Red Queen.
The inlay is comprised of various species of abalone, mother of pearl, hardwoods and acrylics. Some surfaces were engraved and inked.
Dimensions: 5" x 3.5"