Red Ruby Stained Glass Window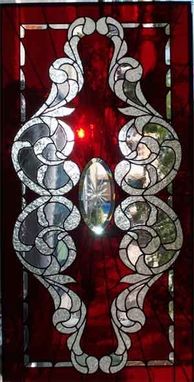 Red Simulated antique making a nice Cabinet size Window , 18"x 36"
with a very ornate Victorian Center design made of sandblasted glass, you don't see thru, except for the Oval Bevel that's Diamond Wheel cut.
This could be a Sidelight, a Kitchen Cabinet, a Family Room bar, a Saloon. Main thing being Victorian style, and Beautiful.