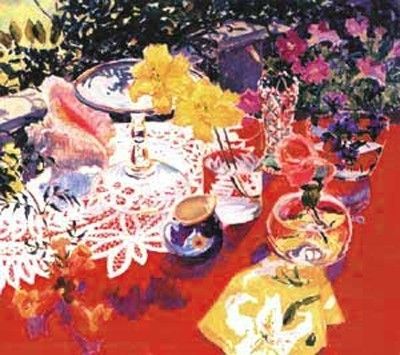 Red Table with Daylilies
by Anne Shreve c.1996
Anne Shreve Naples, FL
15 1/2" x 17"

"Red Table with Daylilies" is an example of Anne's present form of realism—a bold, colorful, direct response to the natural world. Two other puzzles featuring Shreve's paintings can be found in the gallery. Her work is held in the collections of the West Virginia Governor's Mansion, Senator and Mrs. John D. Rockefeller IV, and Mr. and Mrs. Nick Nolte.