Red,White And Blue Bird Feeder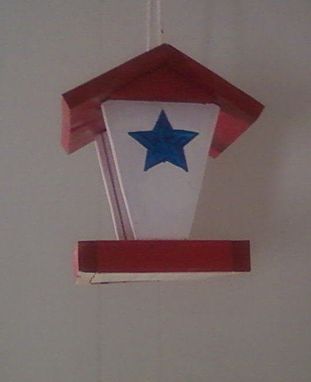 Red, White and Blue Bird Feeder
This patriotic bird feeder is sure to give local birds in your area a treat. Its dimension are 12in. by 10in. by 7in. Great to have hanging in your tree just in time for the fourth of July or any other time of year!


Dimensions: 12"x10"x7''