Reflections In A Mission Mirror!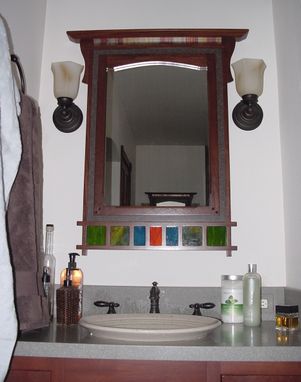 Published in American Bungelow Mag. A free spirited interpretation of mission drawing from the beauty of such materials as African Mahogany, Stained Glass, Purple Heart, Treasure Artifacts solid surface and weathered copper. A rare gorgeous compliment to any room. Choice of color, wood specie, dimension and glass or metals.
Dimensions: 27" x 40"