Removable Leaves Fir Table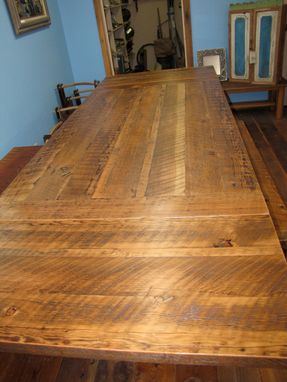 This Removable Leaves Table is made with 100 year old full dimension fir 2x6's from an Willows, CA barn. The leaves are mounted old style with wooden fastening system and when removed stored in closet. Table with matching bench and square pegs.
Dimensions: May be custom ordered.