Renovated Bronze Railing With Glass Infill Panels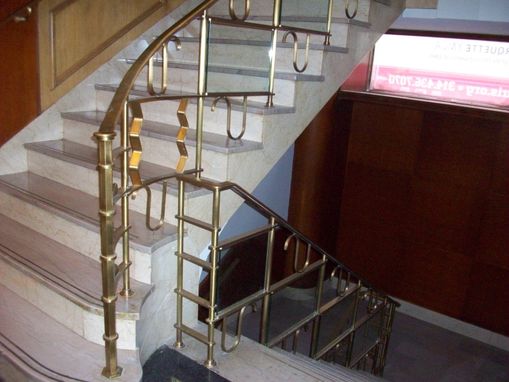 A historical building was being renovated and the bronze railing was existing. It needed to be cleaned and polished. New infill panels were desired, both glass and decorative bronze items. the bronze items were given a brush finish and the whole railing was given a protective coating.
Dimensions: Railing is 30" tall.