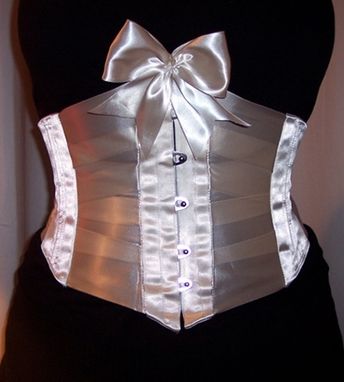 The Ribbon corset is a very lightweight and pretty under-bust corset
made primarily of wide satin ribbon strips. It has a short steel busk
in the front and lacing at the back, and then boning at the side, and
boning at the back. The Ribbon corset was popular around 1900. It
does not provide the same level of support as most corsets, but is a very feminine and unusual waist-cincher. It is not suitable for more than an inch or two of waist reduction.
All of our products are handmade
by expert makers.