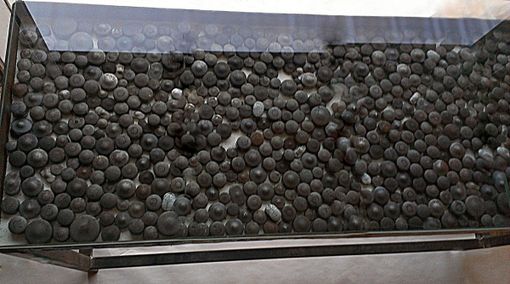 Console table designed with hundreds of pieces of solid stainless steel, mild steel and aluminum. Made into a solid layer, polished, finished and set below a thick glass top.

This console is designed for residential or a retail use
(for instance, as a display case with custom hinged glass sections)

Designed as indoor furniture with a clean finish coat; this piece will not stain or discolor.