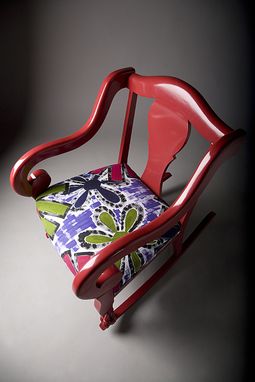 As the name implies, this is a rocking rocker. Finished in glossy red lacquer with an abstract floral one of a kind hand painted print in lime, navy, cerise, lavender and black with black and white 1/8 piping at the base.

The dings and dents of their history have been intentionally left behind. We're not trying to produce new furniture. We're giving new life to old and recycling.

100% cotton twill. Similar in weight and feel to denim.


Dimensions: 35highX35 deepX24 wide