Forged Tree And Branch Room Divider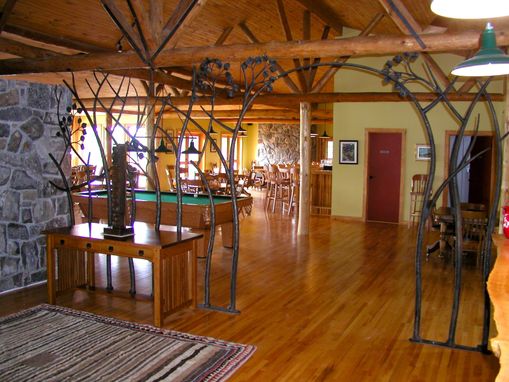 Forged metal room divider in form of trees, branches, and leaves.
20 ft. long.

This work is in the historic Pine Cove Lodge on the French River in upper Ontario.

Total cost of a project like this $13000-16000.
Cost is $650-$800 per linear foot
Cost would vary with density of branches.