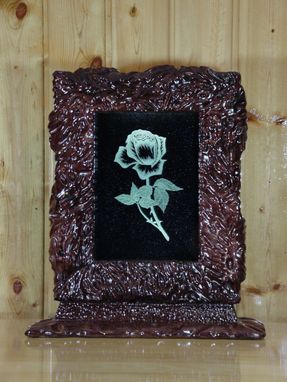 This piece is free standing with illuminated engraving.
The engraving is free hand with a diamond stylus, diamond dremel tool, and a diamond engraver. The lights
are inside the frame and can be changed by removing the back. The glass is sealed as windows in a house. The frame is free hand craved with a sanding drum.
Dimensions: 3"X14"X18"