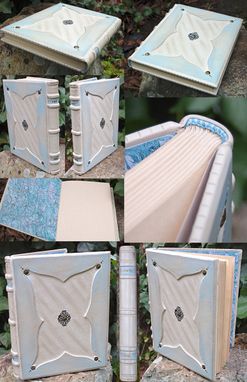 This is a 8x10 bone colored leather journal with an innocently deceiving royal touch. Hand-swen headbands and hand-marbled paper for the end sheets. Simple tooling and a framed out centerpiece.
Parchment paper for the text-block and buffed to a low sheen.
Great for jotting down all your mischievous schemes and secretive intentions.