Rust And Gold Couture Piece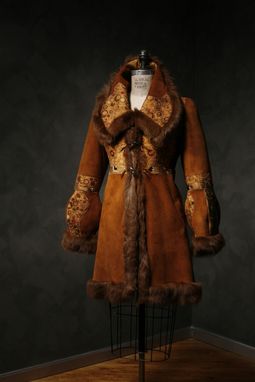 Rust colored European merino lambskin in the body. European non sheared toscane lambkin along the edges, cuffs, collar and bottom.
This coat is kneelength or just above, has a large collar and 3 dimensional cuffs, that make it stand out, nontheless it is suited for small sizes.
Dimensions: All couture pieces are made to measure