Reclaimed Rustic Barn Wood Bookshelves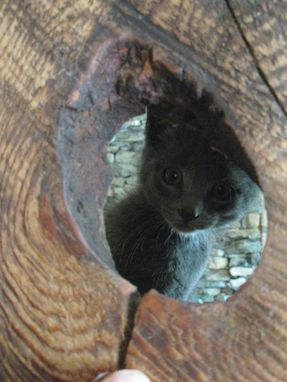 Our bookshelves may look rustic but.....

What you see here is hours of custom fitting with the twisted barn woods we work with. We hand pull nails, clean and sand. Yes, we sand, oh ,and we sand some more with fine grained sandpaper until the wood on these have a very smooth surface with out loosing the old wood character or feel.
Details add to these simple pieces. Our bookcases are made from the woods from the De Young farm out of Kalispell Montana. We handle it from hand pulling the woods used to covering every screw with old nails salvaged from the farm. When it is finished and up to our standards we break out the De Young family brand, heat that puppy up and mark it so that you know where it comes from. Details for this one follows.
The heavy base is from one of the support timbers which supported
the granary. It also appears to be on its third life since it was a tree.
Guessing from the family and how it appeared to us we believe it
was once part of an old wooden bridge structure. The front details, holes and spikes are left from that time period.
The sides, back and shelves are all composed of woods from the interior walls of the old dairy barn. When working with old woods like these it takes time and talent to shape each piece for a nice fit.
This piece also has two small detail pieces on the bottom and a crown molding. All of which came from in the dairy barn in an area where the cows chewed and rubbed on it constantly, which is called cribbing. Hence the interesting shapes. The small pieces at the
bottom are also a different type of wood and are a red fir.
All of our products are handmade
by expert makers.