Rustic Barnwood Coffee Table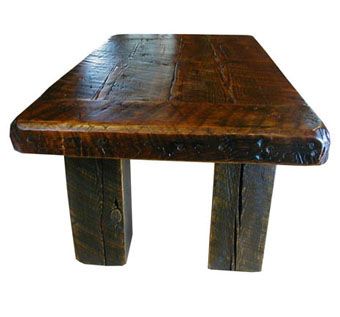 We also custom design and build rustic furniture: barnwood tables, especially the old style, family dinner - supper farm table. They are very popular. These farm plank tables are built as the old farm dining tables were; very functional, yet very nice looking, rustic farm tables. And, we also build barnwood coffee tables that are very beautiful.
Dimensions: We custom build any size the customer wants. The cost of the tables depends upon the size.