Rustic Cherry Lodge Frame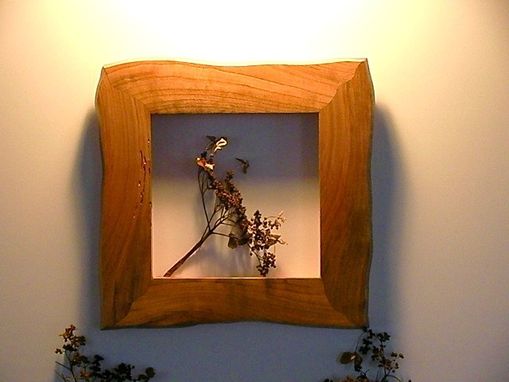 This frame was made by slicing a small cherry log into bookmatched pieces and bandsawing the joints randomly. Finished in satin oil-varnish. It has a standard 8"x8" rabbet size for photos, mirror or prints.
Dimensions: Rabbet size 8"x8". Overall size is 121/2"x121/2"x11/4" thick. Rabbet size is the actual overall size of item being framed.