Rustic Industrial Candle Shelf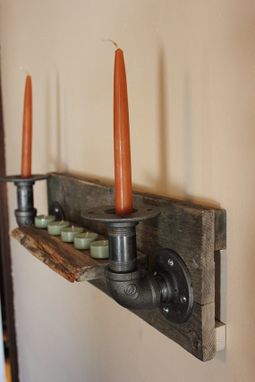 Rustic candle holder & shelf made from reclaimed, aged pine and repurposed industrial piping. Shelf can be used for decorative items, picture frames, or mini tea lights.


1" wood blocks attached to the back ensure that the shelf is a safe distance away from the wall for candle lighting.
Dimensions: 8" H x 22" W