Rustic Pine Half Rail End Table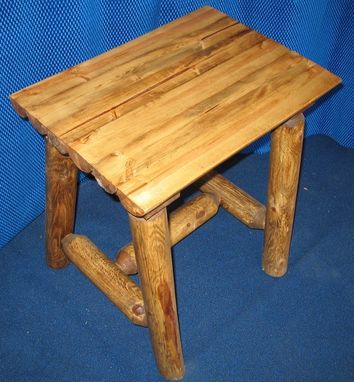 This is a sample of a 1/2 rail log end table. It is hand crafted by are staff. It can be made from knotty pine or lodge pole pine. Buy 1 end table or order a set of 2 end table and a coffee table to match.
Dimensions: 12" w x 10 " d x 24 " tall. These tables can be made to what every specification.