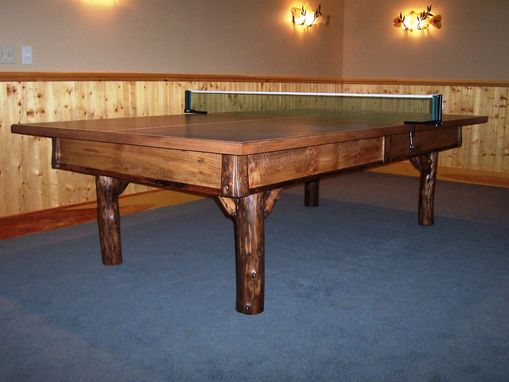 Do a Google search for a rustic ping pong table. I dare you!

Zip.
Nada.

Well, luckily you came to Custom Made, because Baron's Billiards can build you a one of a kind rustic ping pong table.

We'll take a commercial grade playing surface and attach it to a hand crafted log style frame and stain it to your specifications.

Your friends will adore you.
Capital gains will rise.
The dogs will learn how to flush the toilet.


Call today!