Rustic Reclaimed Wood Clock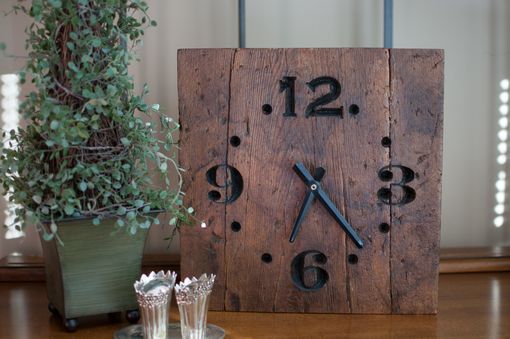 Each and every clock is made from hand selected reclaimed timber, with its natural time-hardened finish preserved with natural Shllac. Since each piece of timber varies slightly, each clock will be a slightly different size and texture, giving each its own set of unique characteristics. This is a perfect gift for anyone looking for a one of a kind timepiece to light up any room. As always, this clock is made with pride in New York, USA.

Please let us know if you need a custom size or any other customizations for the clock. Thank you.
Dimensions: 12" X 12" X 2"