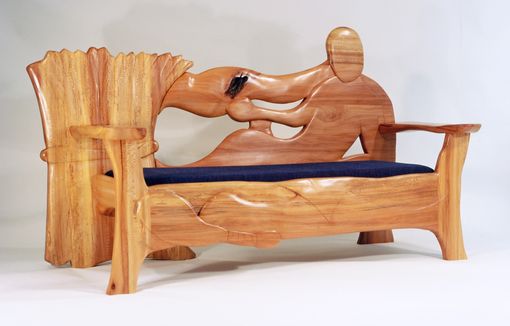 Sycamore

Near our home, some land was cleared and with it came down this sycamore tree 48" in diameter at the truck. There was no way I couldn't salvage some of it! After lots of chainsaw work I managed several quarter-sawn billets out of the 4 foot trunk.
Well, what was someone else's worthless burnpile tree became my art material!
the story of Ruth and Boaz is all about redemption, one of the most beautiful stories in the Bible. So I thought it fitting since I had "redeemed" this tree, to represent this story. It's the scene of the two of them on the threshing floor, the first time they expressed their love to each other. So the loveseat idea...