Sabun Body Be Gentle-Unscented Bar Soap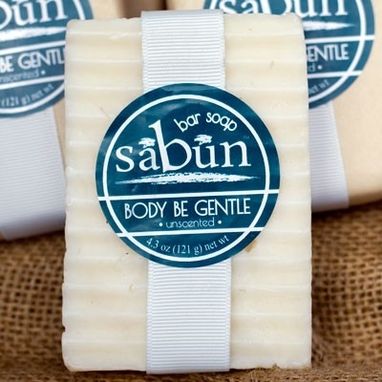 This bar makes a great facial soap. It's our simplest, but don't let that fool you. Made from 100% olive oil, this bar is extremely easy on the skin, hence our name: "Body Be Gentle." This type of soap is quite famous, and is also known as "Castile soap." We highly recommend those with sensitive skin give this bar a try. And everyone else too! We made this bar without any fragrances to make it as gentle and simple as possible.

100% Vegan and Halal.

Each bar is at least 4 ounces.