Safepaint Milk Paint For Walls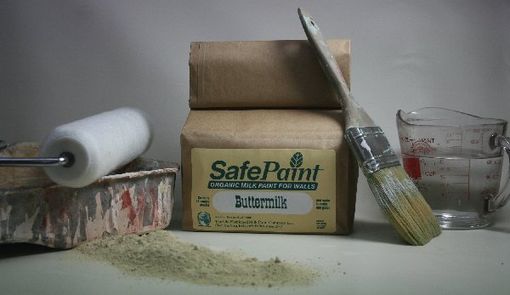 All natural, genuine milk paint for walls. Zero VOC's. In twenty standard deep, rich colors that may be mixed together to create many other custom colors. Easy to use- just add water and mix. Flat finish may be top-coated to attain various sheens.
SafePaint was formulated for non-porous surfaces such as previously painted walls and new drywall with joint compound. Adheres to almost any clean, sound surface- even metal. Self-priming, covers well in two coats.
Virtually no odor- paint your bedroom in the afternoon and sleep in it that night without being bothered by harmful fumes. Safe for nurseries and for use by pregnant women.
Dimensions: Available in powder form to make pints, quarts and gallons when water is added to the powder. Bulk sizes and trade pricing available.