Sailing Into Love, Wall Art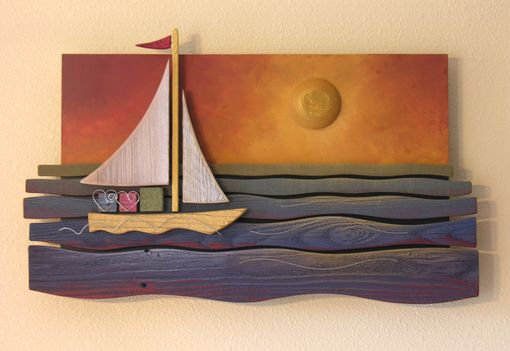 This artwork was made to benefit local alzheimer's patients. As part go their therapy, patients paint watercolor paintings and then I create a piece to go with it. The pair are auctioned together as a fundraiser. This is made from old fence pickets, masonite and paint. The patient titled the piece "Sailing Into Love."
Dimensions: Approximately 16"x32"