Salmon Helix Glass Sculpture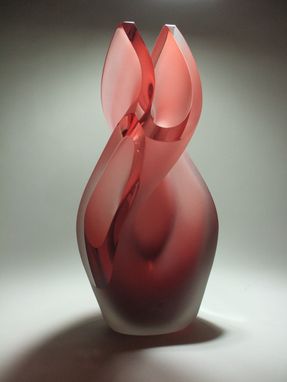 From my Helix series, this Handblown Glass Sculpture is cut and polished and gently sandblasted. Based upon the double Helix structure of DNA, this work combines gemstone color with an anthropomorphic gesture like a human figure twisting or turning in space.
A fine addition to your glass collection or interior design,
it is sure to grow and gain value as the years go by.
Dimensions: 14" x 7" x 7"