Sample Three Tiles Flower Murals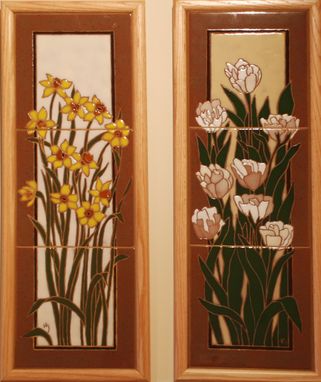 Three tile flower Mural (8"x24")
I have made a series of different flowers, eg: wild rose, iris, for-get-me-not, & tulips, If it is a special flower from your area, then send a picture. Each mural is hand drawn, glazed and fired in a kiln. Can be used a a mural or installed for a back splash in a kitchen
I am only selling tiles.
Dimensions: 3 (8 " x 8")