Samuel And Fanny James, Founders Of Lake Worth Fl. And The Barefoot Mailman.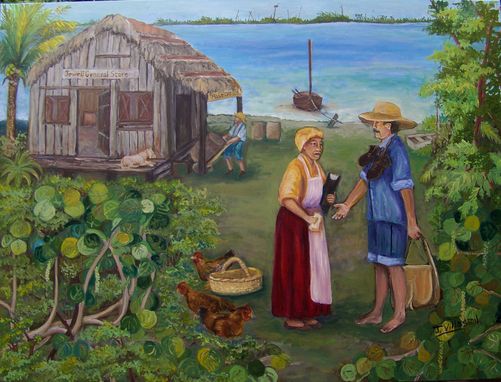 Historical painting (1887-1890) of Mr. & Mrs. James with the Barefoot Mailman. This painting is 36" x 48", painted in oil on linen canvas. It was comissioned by author of "Pioneers of Jewell", and will be on the cover of this book, which will be published in May.
Dimensions: 36" x 48"