San Damiano Cross At San Miguel Mission, Ca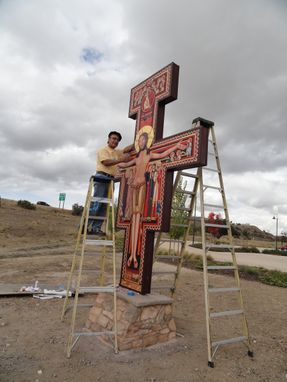 Design, engineering, fabrication, and painting of a wood and metal cross installed on a stone pedestal, at Mission San Miguel, CA
(This is a replica of the original painted in the 12th Century, now at the Basilica of St Clare of Assisi, Italy.)
Artist:
Jose J. Solis
Portland, Oregon.
Dimensions: 8'-0" x 16'-0"