Saturnworks Blender/Booster Guitar Pedal With Double Tone Controls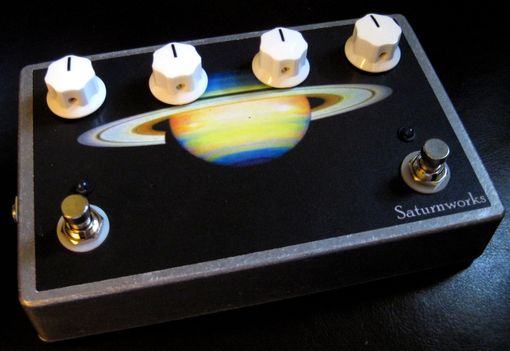 This custom guitar pedal was commissioned by a customer in Modesto, CA. This pedal combines an active blender/looper section, which blends the guitar's incoming dry signal with the wet signal of whatever is inside the true bypass loop. This pedal also includes a clean boost circuit and double tone controls--a regular tone control as well as a body control.

The pedal measures 7.4" x 4.7" x 1.3" and features top of the line components including a die-cast aluminum enclosure, heavy duty Neutrik brand jacks, a 'premier' footswitch for smoother switching and maximum life, and Alpha potentiometers. It is powered with a standard 9v 'Boss' style adapter. This particular pedal was finished with a Saturn label and features cream colored MXR knobs.