Scene From "The Bachelorette"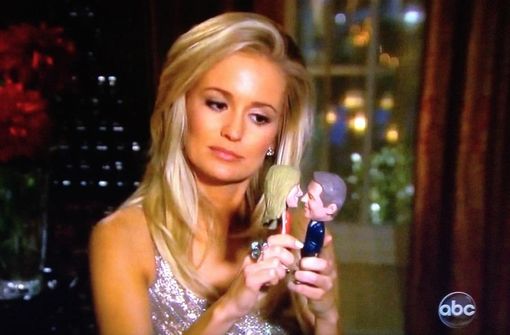 We were hired to produce the bobbleheads that were on the season premiere of "The Bachelorette" for bachelor Chris Bukowski - they were featured in an important part of the show, as his gift to her.

This was a fully custom model, created from scratch, head to toe, from customer-provided photos. It was hand-sculpted and hand-painted, and is of polyresin construction.