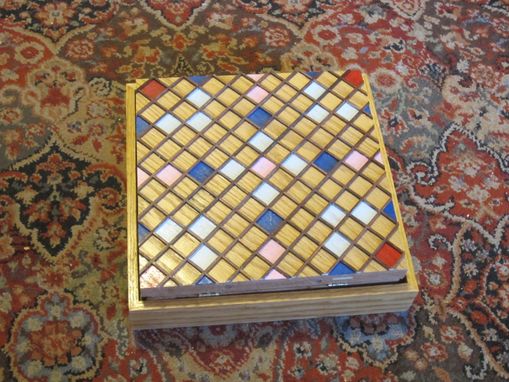 This scrabble game board is made out of solid oak. Board is a standard size board and fits standard sized Scrabble tiles. The spaces on the board are sunken so the letters won't move around.

The whole board folds up from 15" x 15" down to 11" x 11" and fist securely in to a base which also hold the letters and letter holders.

The layout of the board matches the layout of the traditional scrabble board, (though I suppose I could also make it to match the Words with Friends layout). The base and the board stored together measure 11" x 11" x 4".
All of our products are handmade
by expert makers.