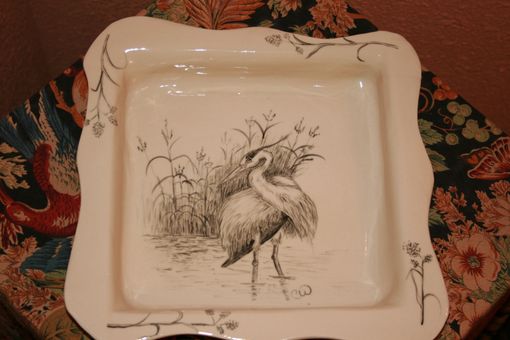 Enjoy art every day. Functional art, such as this ten-inch square porcelain platter lets you do that. The crane and wetland plants are all hand-painted.
It is oven, dishwasher and microwave safe. But if you're not in a hurry, hand washing lets you enjoy it another little while. After dinner, he sits nicely on a plate stand so you can show him off to your friends.
Dimensions: Ten inches square, about an inch deep.