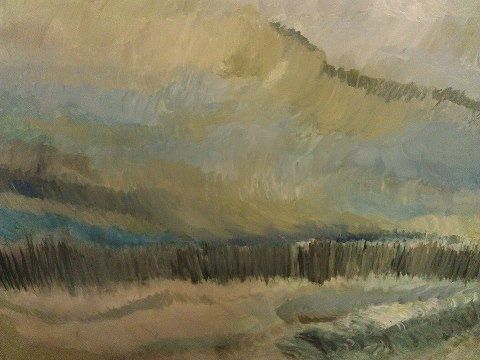 Inspired by the sea, 'Seascape' is an original painting by Lisa Marie Gunderson. It is inspired by the motion and color of a summer storm. It is accented with soothing hues of blue and gray. This abstract piece is unique in how it plays with color and brush stroke.

The materials used are acrylic paint, canvas, and for protective purposes, a UV matte finish.

'Seascape' can be used as a decorative accent in any room. The colors will compliment a variety of wall colors, including shades of gray, green, blue, yellow, and different shades of tan.