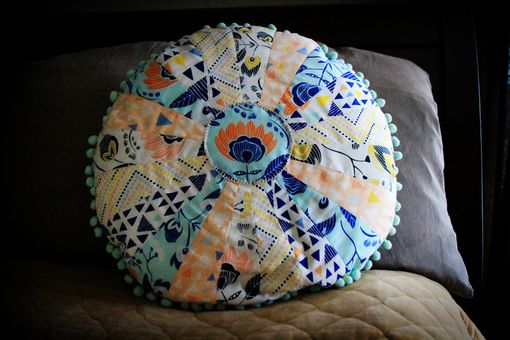 A few years back, we had the most magical trip while driving through Sedona, Arizona. We were surrounded by inspiring and unique, color and design. When I first discovered this fabric (by Leah Duncan, Art gallery) it immediately reminded me of that trip. The colors, the shapes, the design ...

This is a dresden style pillow with delicious mint pom pom fringe. Navy, aqua, coral, peach, mint, white...

18" diameter, 3" thick. Perfect sized throw pillow for your home!