Sepale Platter With Grape Clusters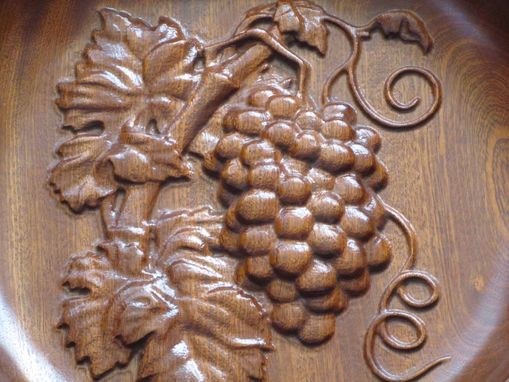 This is a close-up photograph of an approximately 22" diameter platter. The bottom of the platter was turned on a lathe,

The details are designed on a computer and the file is digitized. A CNC (computer numerical control) machine actually cuts out the design into the surface of the platter.

A large detailed platter such as this can take over 24 hours to complete on the CNC. Then the work is refined and sanded by hand.

We used our standard non-toxic citrus based finish. This platter can be used as a decorative item but also to serve food. It can be hand washed.