Serleena's Necklace - Blue Acrylic - 14cms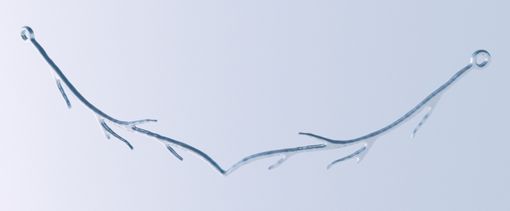 Inspiration from this came from the Men in Black movie in which a character called Serleena wore a necklace similar to this but in what looked like silver. This was laser cut out of blue acrylic - the kind of acrylic used in signs because the light is refracted brightly along its edges - and hand-formed to give it a permanent form-fitting shape just below a woman's neck.

I would imagine because of its light refracting qualities this would look good worn at an event with a lot of lights, on a dance-floor, etc.

This is a one-of-a-kind piece and I won't be making any more.
All of our products are handmade
by expert makers.