Shalom (Peace) Sculpted Wall Heart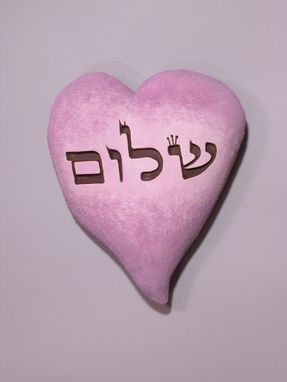 This is an example of an ongoing series of heart-shaped wall pieces that are quite varied in their content. Some, like this one, are sculpted in a light clay, and then painted with a fired-on underglaze. In all cases, the letters or images are deeply inscribed into the heart shape.

Some (see gallery) are sculpted in red clay, with black as the only accent color inside the carvings.

They range in price from $30.00 to $85.00, based on size of the piece and type of finish.
Dimensions: 6.5" x 8" x 2"