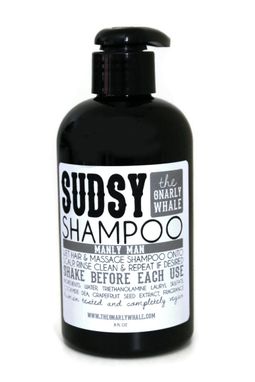 Looking for a rich lather from a natural shampoo that's easy on your scalp? Our shampoo is the perfect choice. A little goes a long way for this super sudsy mixture. Great for dry/fine hair.

Our shampoo includes distilled water, triethanolamine lauryl sulfate (for lather), cocamide dea (coconut derived foaming & emulsifying agent), essential oils and/or fragrance, and grapefruit seed extract.

All products are human tested and completely vegan. We also do not use any harsh preservatives. We use Vitamin E Mixed Tocopherol (a natural antioxidant that protects food and cosmetic products from oxidation) and Grapefruit Seed Extract as preservatives instead. This means that our products may not last as long as store-bought products that use the preservatives, but are much easier on your lips, skin and face.

Comes in 2oz, 4oz, 8oz, and 16oz.