Shindig Board-Large Model For Wedding Receptions And Large Events.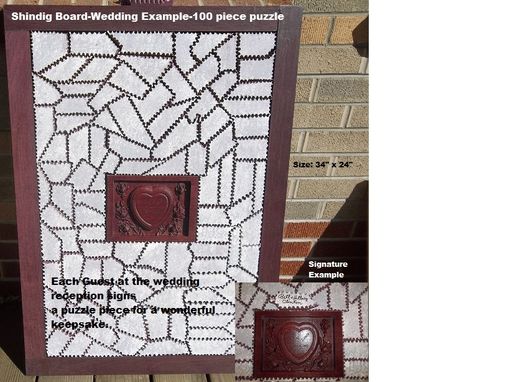 A 100 piece puzzle board for your guests at your event to sign on a puzzle piece.
When complete, this makes a treasured keepsake unlike any other for a lifetime rembrance of a significant event in your life.
Available in any size, number of puzzle pieces, or color schemes.