Shipping Crate Side Table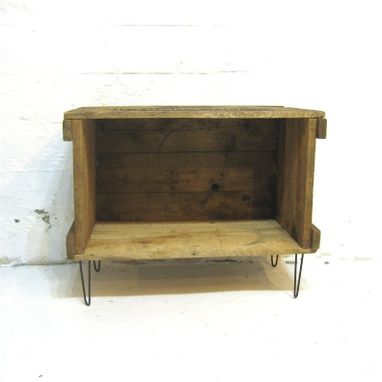 This is a super cool vintage shipping crate we found and added some 5" hair pin legs to. It reads "ILG Electric Ventilating Co" and "High Efficiency Ventilating Machinery" and "2850 North Crawford Ave Chicago Illinois U.S.A." on the top surface.

Nice open space inside to store magazines or a collection of some neat stuff!