Short-Sleeve Cardigan With Lace Detail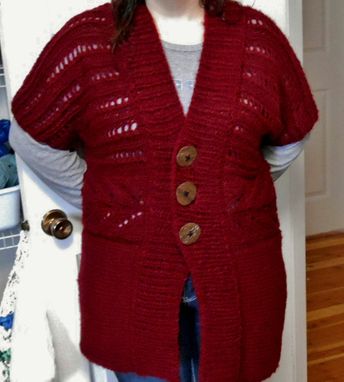 I wanted to make a cardigan for my mother that would be beautiful and functional. I also wanted to make sure it was short sleeved because she doesn't really wear a lot of long sleeves because she gets too warm. This turned out lovely and she was thrilled.

I used a bulky yarn in a deep red, her favorite color. The large buttons are easy for her to button and match beautifully.