Shower Enclosure To Match Wooden Bathtubs In Plantation Teak.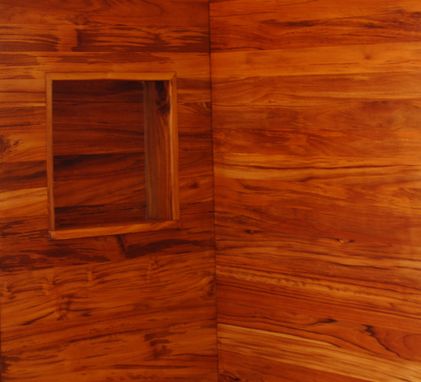 Custom designed Plantation Teak wall panelling and shower enclosure, matching a pair of Teak bathtubs, all in our No Nonsense, DeepSeal 16 coat finish, that requires only normal, non-abrasive cleaning.
Dimensions: Project included a total of 250 sq ft of matching, Teak panelling.