Sign, Hand Carved And Painted Personalized House Signs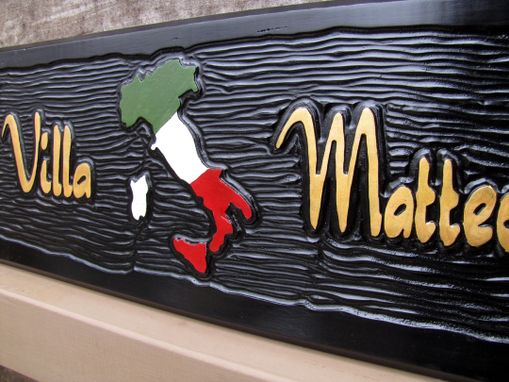 This is a wood sign, hand carved and painted with acrylic paints. The sign could be made as one sided or double sided.
This particular sign measures 24"x10" .
Our signs are CUSTOM MADE and PERSONALIZED to your specifications, size, shape, images and/or colors that can be adjusted to meet your requirements.