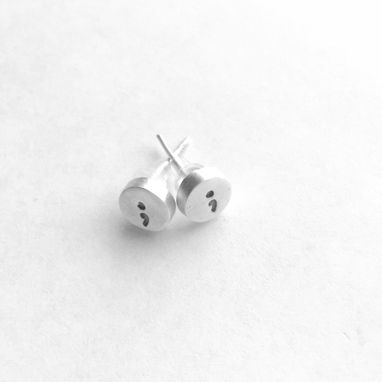 A semicolon represents a sentence the author could have ended, but chose not to. That author is you and the sentence is your life. It is a simple sign of hope and continuation, an affirmation that we have the power to move forward.

It is meant to bring awareness to people struggle with depression, a broken heart, the loss of a loved one, addiction, suicide, etc.…

It is meant to empower you to change the story, write your own ending and give you the courage to continue.

These little studs are made from pure silver with sterling silver posts. They are about 1/4 inch round.
All of our products are handmade
by expert makers.