Simple Little Diamond Pendant.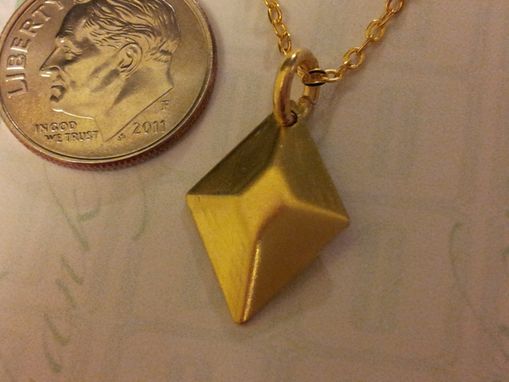 Simple little raw brass pendant on an 18 inch chain. (I can do a different length if needed. Up to 22 inches for the same price.)


Free shipping within US.


____________________________________________________
**What some of my customers have said:

*Ingrid designed a special charm for me at my request, and it is exactly as the picture she sent to me to review. Paid 09-24, received 10-01, packed fine & exactly as described. Both brass charms that I bought are exactly what I wanted for my charm bracelet: beautiful, and good quality.

*Adorable :)) Fast shipping, courteous customer service!

*Lovely piece! It will complete my key necklace! Thank you!

*Darling Charm!

*LOVED the necklaces and Ingrid was very accommodating to what I was looking for. Great price, great customer service and a great product!

*Such a lovely small business to buy from! So sweet and caring about their customers!