Single Spike Ring, Available In Sizes 4-12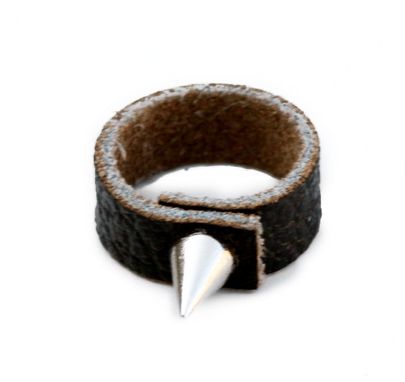 Smooth black leather is wrapped and riveted to create this single, silver spiked ring.

I usually wear this design on my ring finger or pinky. It's the perfect ring to pair with other rings. Not too much, not too little.

Available in ring sizes 4-12. Half sizes also available. For both men & women.