Single Stone Block, So Colorful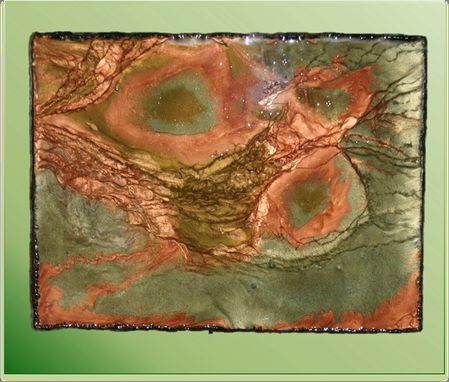 Perfect for a small area on your wall that needs color, it will brighten up any room in your home. The colors are emerald green with orange and a little brown. The colors fuse together to created this wonderful mixture, the edges of the block are black. Original piece by the artist.
Size 20" x 17" --- Weight 5 lbs.