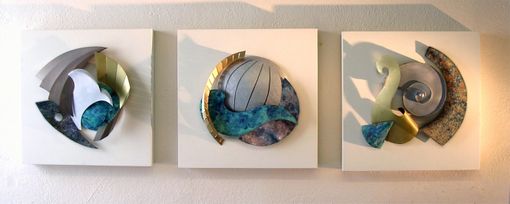 This is a wall mounted mixed metal sculpture consisting of 3 separate
panels know as a triptych. It measures: 20" X 20" X 2-5/8" Deep, and was commissioned by a new Military Hospital in San Diego, CA.

The metals include: Steel, copper, aluminum, and brass some remaining with their natural color and some were oxidized using various patinas.